Leaf springs are mono-leaf or multi-leaf springs which work under deflection loading. They are part of the suspension system and they have the function of absorbing unevenness of the grounds to guarantee a significant improvement in the general riding and driving safety and comfort of the vehicle. Indeed, this system enables the connection of the wheels to the frame through the axle.
Due to its high mechanical resistance this suspension system is adequate for cargo and transportation vehicles such as trucks, trailers, pick-ups, roads, railways and agricultural machinery.
Multi-leaf and Standard Leaf springs
These are springs made of a series of plates which add robustness. Their multi-leaf composition offers greater capacity to transport heavy loads and facilitates regular maintenance. This positions its use over other springs and it can be seen in many applications. Their designs include from thin and reduced ends, offering a balanced stress distribution along the unit, to two-stage sets which can guarantee better control of suspension conditions with high and low loads.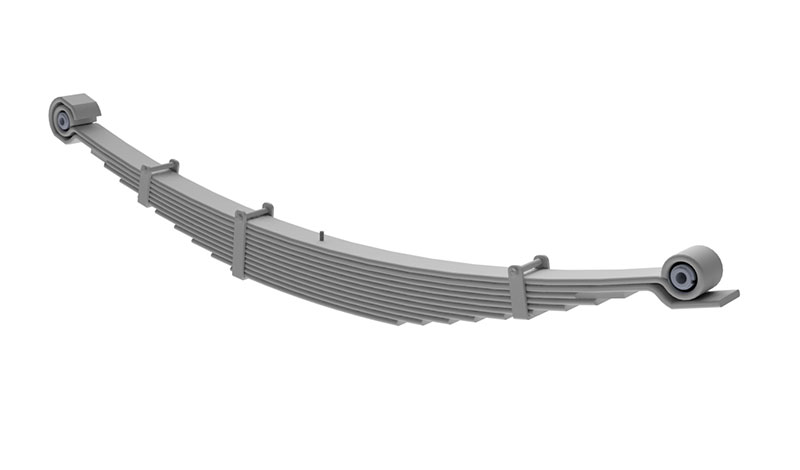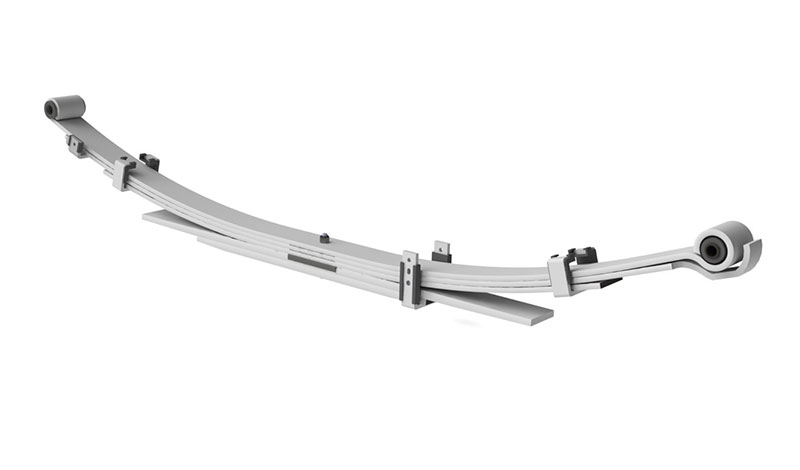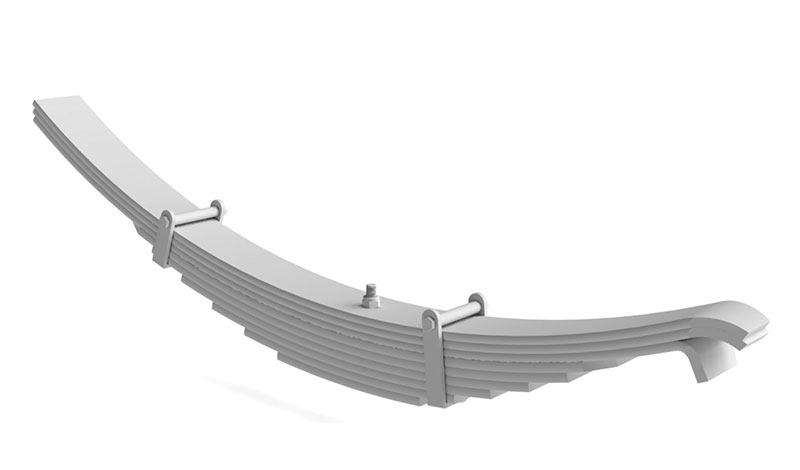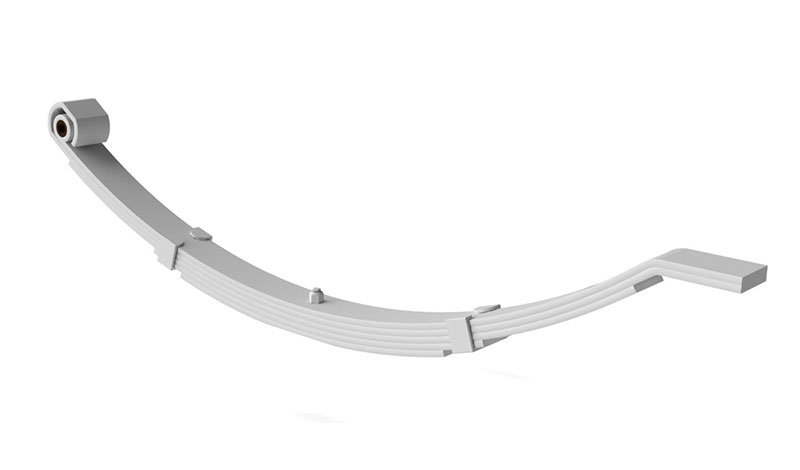 Pneumatic Leaf springs
It is a type of leaf spring which, with a flexible bellow, offers the latest technology in mixed suspension systems; known as pneumatic suspension. This system combines the capacity to absorb unevenness of the grounds as a result of the use of spring plates and the physical properties of air contained in the air storage. This guarantees more unit flexibility, greater comfort and smoothly driving.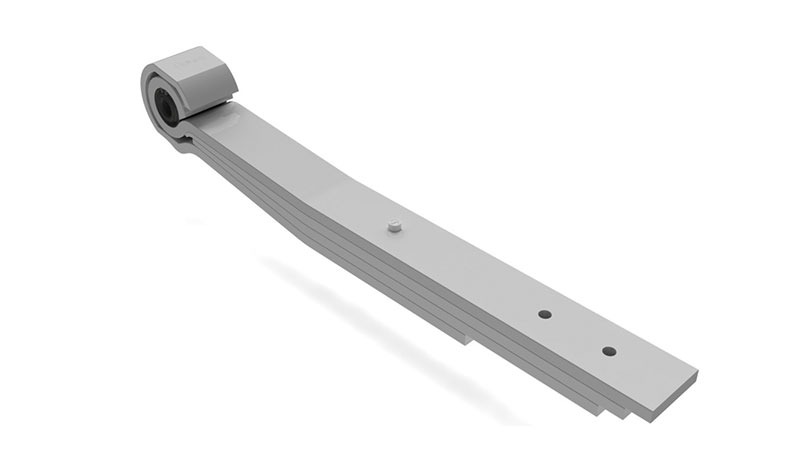 Parabolic Leaf springs
These springs are mono-leaf or multi-leaf and they mainly work by reducing the thickness from the centre to the extremes following a parabolic curve along the plates, which gives its name. With this specific configuration we can obtain a constant stress along the leaf spring even under any external demand. Thanks to this reduction in its thickness we are able to guarantee a better material use and less contact in the multi-leaf option by offering lighter and more flexible units. Its application is limited to vehicles which offer greater comfort at driving and lighter suspension systems.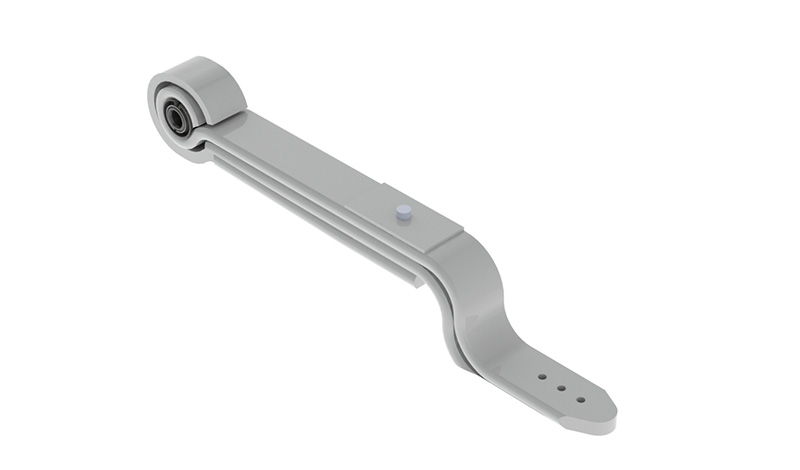 Download our product catalogue